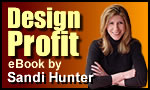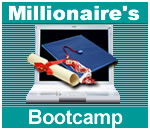 Information
»
IBOToolbox
»
Work for Yoursel, But Not by Yourself
»
30 days
New sites
»
Rapid Mailer
Information
»
Download Youtube Videos
»
Public Domain Treasures
New sites
»
FREE Classifieds
Information
»
Get 20+ Income Streams
»
Request Information
»
Article Buzz
»
Leveraging Clickbank
Opportunities
»
How To Create An Iphone or Ipad Apps & Games Succeed In App Store!
»
Turn Your Ability Into Ca$h
»
10 Mistakes Killing Your Business
»
Our BEST Programs
»
10,000 Products
»
$5000 Master Success Kit
»
Craigslist Exposed
»
Hot New Business
»
21 Viral Success Tips
Contact Information
»
5OO00 Vistors Free
»
Contact Information
»
Join Our 24 Yr Success
Brought To You By
Graham Commander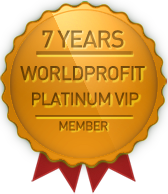 Published by: Graham Commander on 07-Nov-18
How To Make Money Without a Paid Website
How To Make Money Without a Paid Website
Owning a website of your own should be at least a future goal, but for someone starting out online far too confusing and complicated
Fear not there are other ways of getting a presence online for FREE!
Setting up a free blog is a good start, this can be done through Blogger or WordPress
The downside of using a free blog through WordPress is you won't be able to make use any of the plugin features, plus you will not be able to upload videos or even add share code from YouTube
Although Blogger and WordPress are the most used and popular blogging sites, there are others that allow you free access blogs to add whatever contents you want
Although it is a good idea to check the actual site for their terms of use, and what is allowed and what is not before adding contents
Blogger in case you don't know is owned by Google, who recently started offer hosting with personal URL
Tumbler is another popular site, which is a micro-blogging site, so the post can be space limited, but not as much as Twitter, another micro-blogging site which recently extended characters limited to 280 characters
But since their early days, they now also allow small video clips or gimp images
For those who want more space and the ability to add items that may earn money, Facebook pages could be a better direction to go
Facebook even have options for business as well as for groups or a personal page, for those who just to keep in touch with all their friends who use Facebook
There are some great tutorials on YouTube, and probably other video sites, worth noting access to videos on other sites may not be free to view as they are on YouTube
Once you have decided which platform you are going to use, you need to set it up with a business type logo, there are plenty of websites where talent people will design you a professional looking logo for a small fee
Pinterest has fast become a very popular images site, although they also allow you to upload video, but don't make it easy to find the page to upload your videos, if anyone knows the URL details please let my readers know in the comments
There are still websites that offer you the ability to use their exact copy of their website, but caution as Goggle didn't approve of replicated sites and they still might
Continued …………….
Recently an interesting new site came online, offering really useful tools available to even FREE members, but for a very modest upgrade fee of $10 per month you can get the full range of tools
Including a fully functional auto responder, and even if you don't own a website or even a blog you can make use of this website even as an affiliate marketer
The owner provides all his own training videos so you can get the best use out of his site
Join through this special link https://www.buildabizonline.com/1-dollar.php?oldgray Test out the Pro version for just ONE DOLLAR!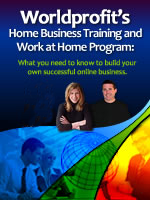 Hot Products
»
Lotto Profits -
»
Affiliate Success Ideas
»
Impressive Solo's
»
Solo Blast To 30,000 FREE
»
Wordpress Padlock System
»
How To Create An Iphone or Ipad Apps & Games Succeed In App Store!
»
Mastering Roboform
»
Typo Buzz
»
Email Buzz